2020 Harveston Annual Adviser Conference
43
43 people viewed this event.
Date : 17th & 18th February 2020
Time : 9:00am – 5:00pm
Venue : Allianz Menara Mudajaya Training Center
At the beginning of each year, Harveston will holds Annual Adviser Conference to provide professional development to our licensed adviser in order to serve our client better. This year Harveston has invited several prominent experts from our industry to share their experience and knowledge with advisers.
To kick start the conference, Mr. Derick Tan, Group Chief Executive Officer (CEO) of Harveston Financial Group delivered Harveston's Business Strategy in Year 2020. By determining our business direction and identifying opportunity are very important to ensure the company and adviser can grow together. Therefore, Harveston continue in enhancing every aspects of the company like training, operation and marketing support.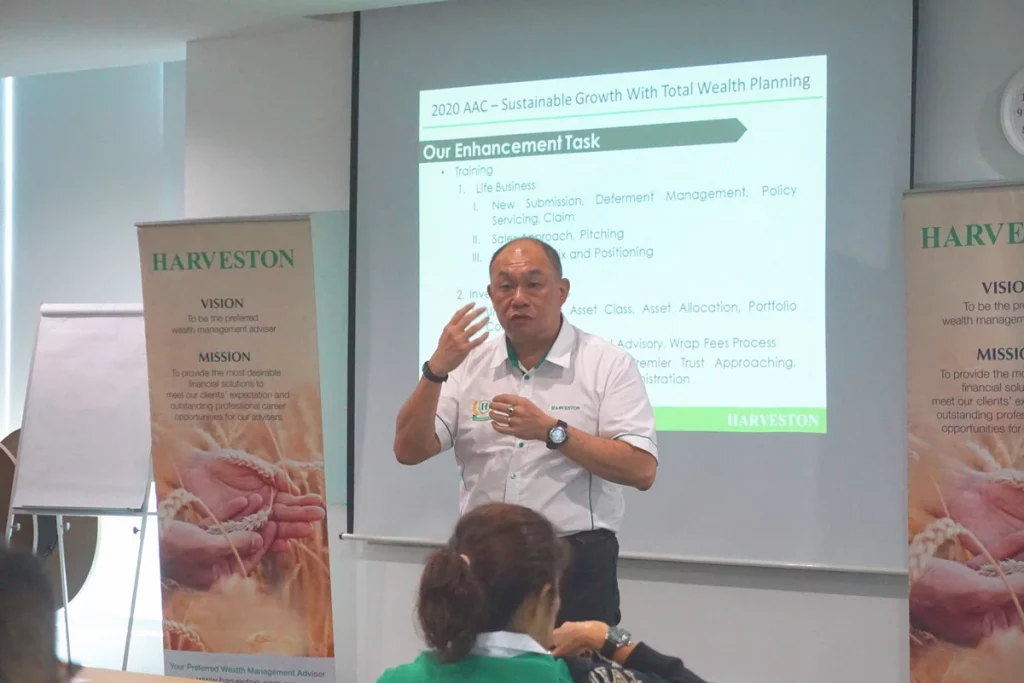 Mr. Phang Kar Yew, Group Executive Director of Harveston Group shared about the Retirement Focus in Malaysia. Retirement planning is a common topic in the public but statistics has showed that many Malaysians are not well prepared on their retirement planning. Thus this gives advisers opportunity to address the need of public and serve them well in retirement planning.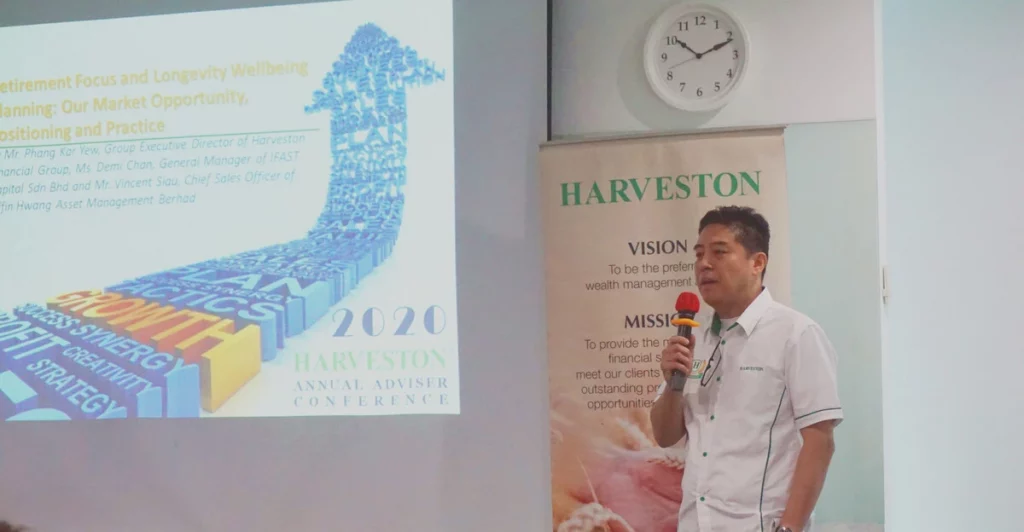 Ms. Demi Chan, General Manager of iFAST Capital Sdn Bhd was invited to be one of our speaker to share about creating a successful retirement planning. Retirement planning is a long term journey which consist of pre and post retirement stages. During the pre-retirement stage,we need plan it early and be discripline by saving regularly into the pool of fund. Whereas during the post-retirement stage, iFast has the facility by allowing client to plan a regular withdrawal system meanwhile ensure the accumulated retirement continue preserving its value. This is the whole true process of retirement planning.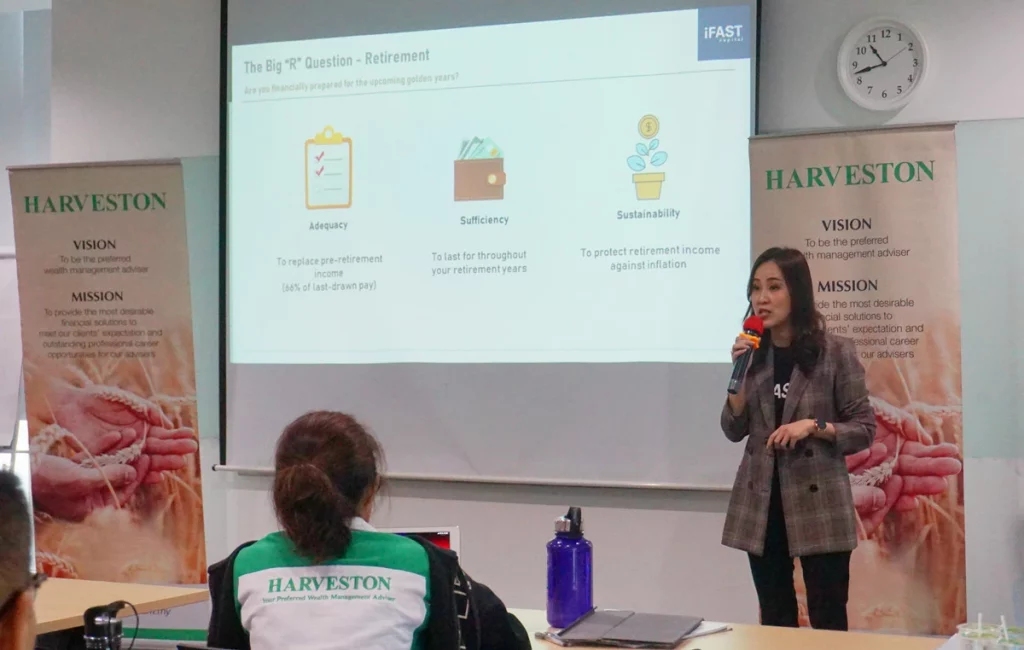 Mr. Steve Lim, Chief Learning Officer of Affin Hwang Asset Management has shared with adviser about the clients' ranking of individual dimensions of the wealth mangement relationship by level of value. For example, clients want clear, simple and transparent pricing and client want very personal attention and holistic advisory throughout their life stage.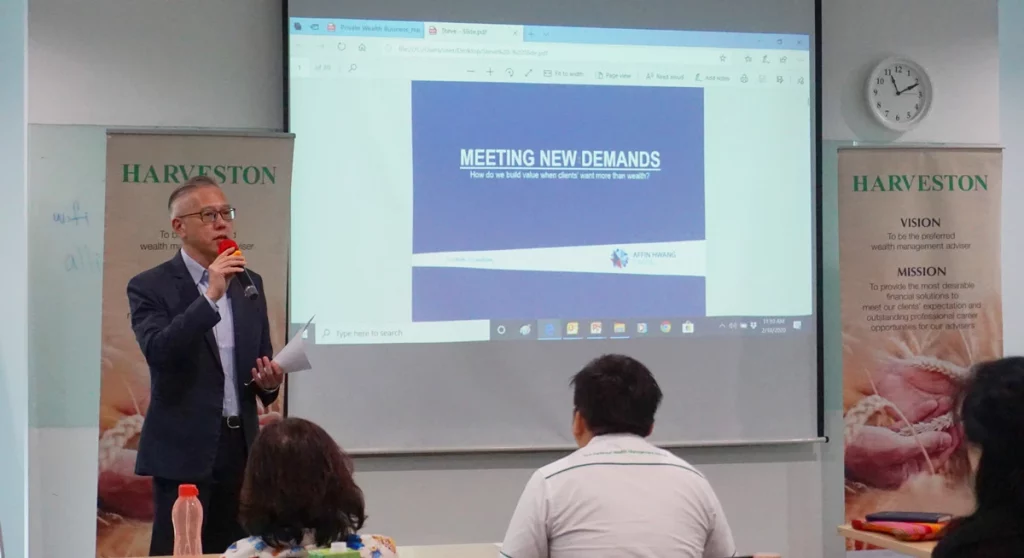 Mr. Laurent Haw, Head of Sales & Distribution Development from Allianz Life Insurance Malaysia Berhad has shared with advisers about Longevity Challenges and Planning in Wealth Management. Currently the life expectancy in Malaysis is 74.1 years for male and 78.2 years for female. With the advancement of medical science,life expectancy will keep on increasing. Therefore, we need to plan early and be more prudent in planning our wealth management for long life.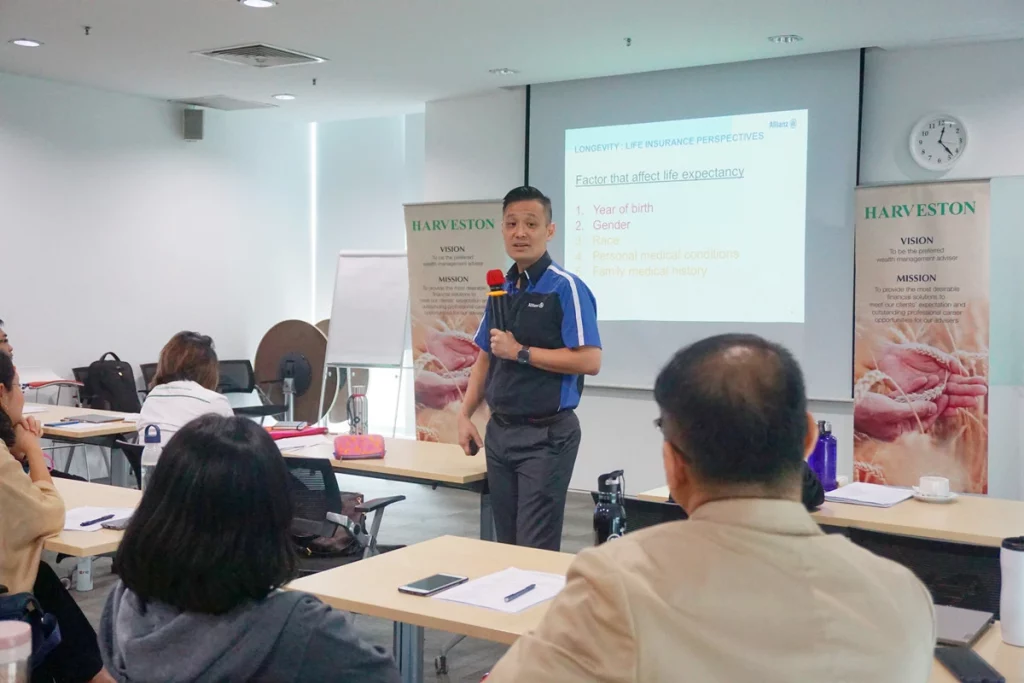 Mr Dennis Chin, Director of Harveston Group has highlighted the key myth and truth of Estate Planning among advisers. "A true Estate Planning practice requires three parts, firstly, will & trust knowledge, which is a basic to conduct this services. Besides, adviser need to approach client and implement for them with our wealth management need planning which makes the whole estate planning meaningful and effective.", said Dennis.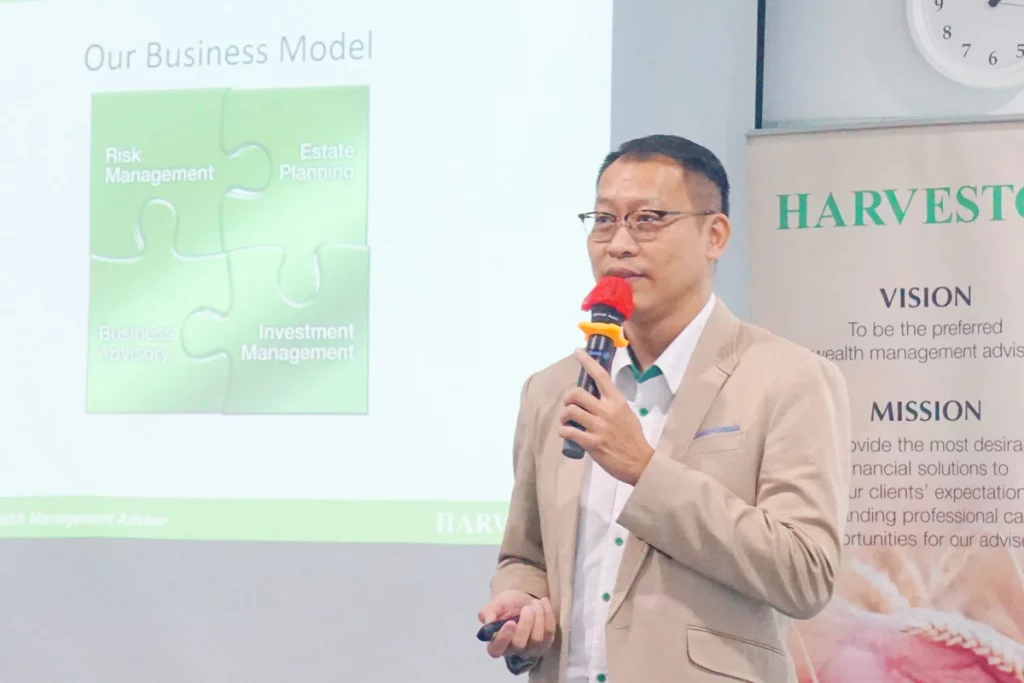 Mr. Tan Kar Hor, the founder of Life Connection Training Consultancy was invited to be our one full conference day key speaker. He has 34 years experience in Life Insurance business thus he has shared with us his valuable ideas about the right mindset to determine the result we want to achieve.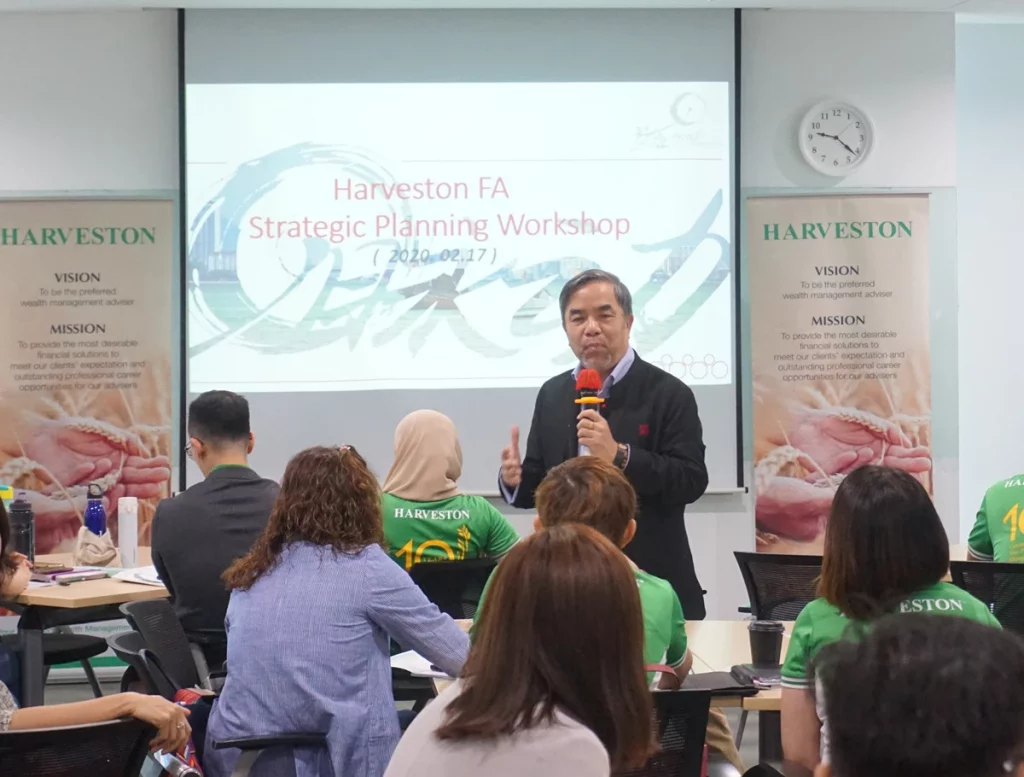 This two days Annual Adviser Conference has given advisers a kick start in year 2020 and ready to serve clients with the mission "To be Your Preferred Wealth Management Adviser"
To find out more on how to become one of us to excel in wealth management industry, do contact us at 010 209 3299 or drop your message at https://harveston.com.my/contact-us .