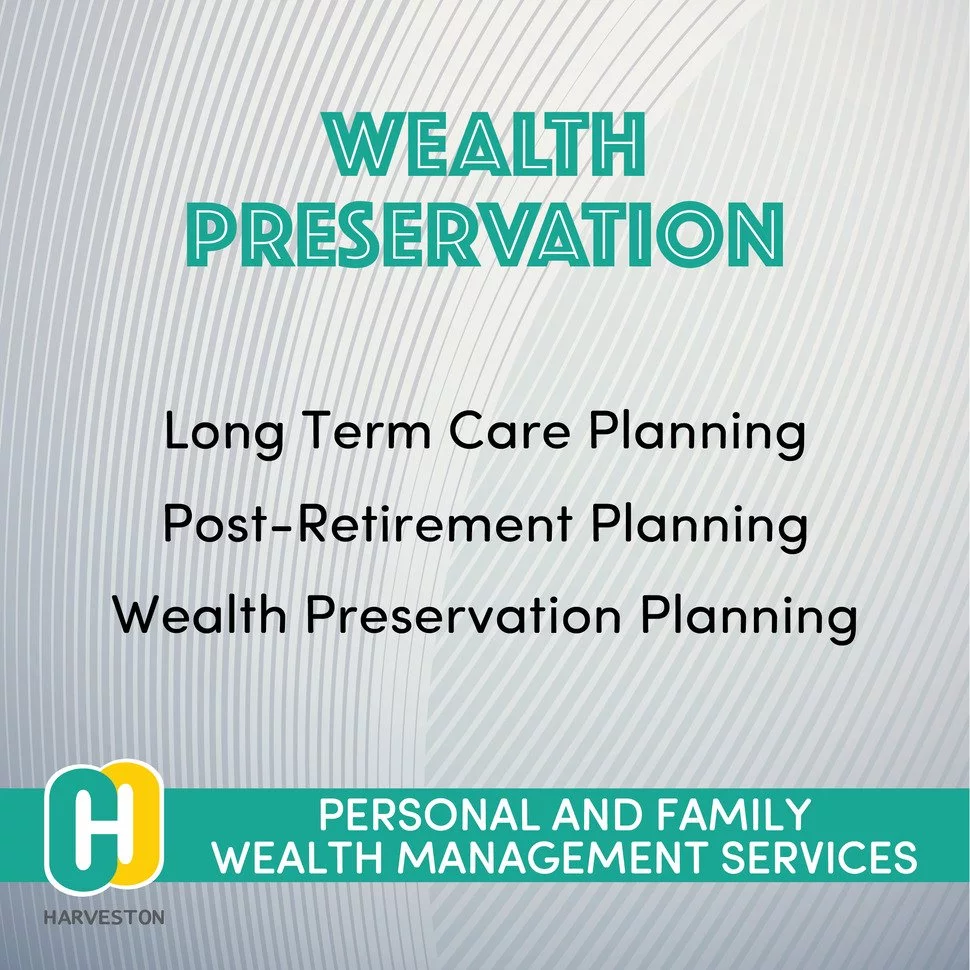 Long Term Care Planning
Don't Let Our Health Take Away Our Wealth
Long-term care expenses growing as a worry for retirees. It includes medical and non-medical needs during old-age. While many of us may think can rely on family members to support us, our children may not be able or willing to do so.
Post-Retirement Planning
Making A Worry-Free Retirement Your Reality
Build up a comfortable nest egg that enables you to take care of your financial needs while you are spending time with grandchildren and travelling around the world with family and friends during your golden years.
Wealth Preservation Planning
Protection/preservation of assets is the top priority
For retirees, wealth preservation is clearly a top-of-mind issue because the greatest fear about retirement is running out of money. Placing retirement funds in saving account or fixed deposit which generate lower return than inflation rate can no longer meet the wealth preservation objective anymore.